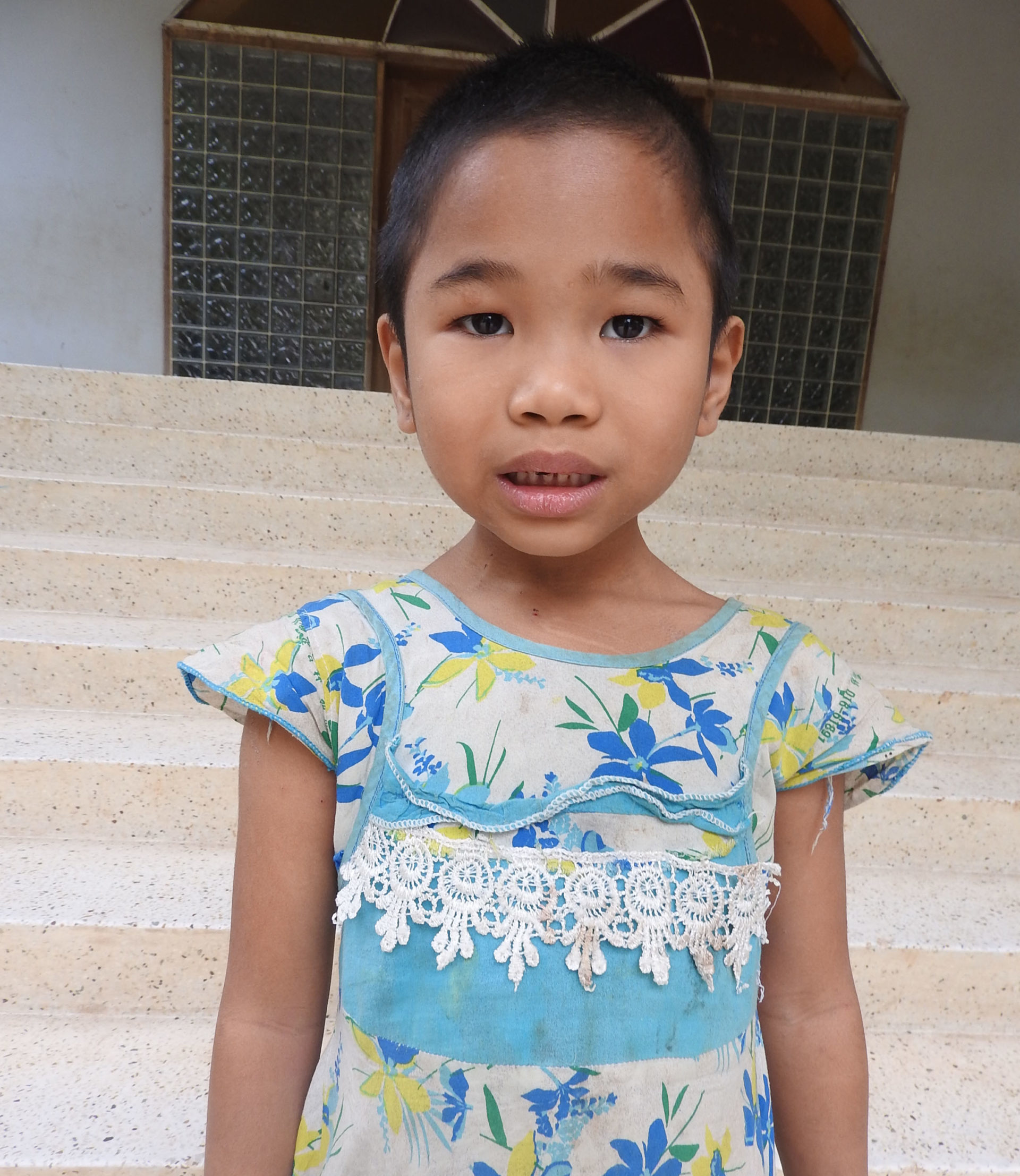 Meet Anila!
Little Anila joined our Children's Home family in January of 2020. Her mother has passed away leaving her father, a bus helper, to care for Anila alone. She was born on January 19, 2014 and is a smart girl who has jumped right into our Grade 1 class. Anila is learning the ins-and-outs of her new home and is a very brave girl.   We can not wait to celebrate with Anila on the day she receives a sponsor family!
Meet Susmita!
Susmita was born on December 16, 2015. She came to SCH (Samaritan Children's Home) in January of 2019. Susmita is one of 6 children and her father could no longer care for her once her mother passed away. She is currently studying in our Nursery (Preschool) group and seems to really enjoy learning. Susmita is a friendly girl who can often be found singing loudly in daily devotions. She is patiently awaiting a sponsor family.
Meet Turjoy!
Turjoy has been living as a member of our Children's Home Family for many years. He arrived in February of 2017 when his mother had fallen ill and his father was unable to work. Turjoy was born on April 19, 2006 and is one of five children (none of his siblings are with currently with him at SCH). He is currently studying in Grade 3 and can often be found playing cricket with his friends. Turjoy is anxious to receive a sponsor family after all these years!  
Meet Bir!
Bir was born on June 2, 2010 and is currenly enrolled in our Nursery (Preschool) class. He is a good learner and enjoys playing soccer in his free time. Bir came to SCH in January of 2019 through his brother. His mother passed away leaving his father, a farmer, with four boys and a young daughter to care for. Though none of his siblings are with him at this time, Bir continues to be a friendly, happy boy! He is patiently awaiting a sponsor family. 
Meet Royel!
Royel is the perfect name for this child of God! Royel was born on May 6, 2008. He is currently strudying in class 3 (3rd Grade) and his teachers say he enjoys learning each day. In his free time you can find Royel drawing or reading. He is one of three children, his mother works in a garment shop and it is unknown if his father is able to work. Royel's family has suffered from generational poverty and he was able to join our home in February of 2017. We pray that growing up in our home will break the chains of poverty off not only Royel but his entire family, we are believing God will do this and more! Receiving a sponsor family is a dream of Royel's! 
Meet Baby!
Baby was born on May 6, 2015 and is currently enrolled in our Nursery (Preschool) Group. Her mother recently passed away so Baby was brought to our Children's Home by a neighbor, leaving her brother and sister behind with their father.  She was being raised in a Christian home and attended a local baptist church. Baby is with us now becuase her family suffers from severe poverty and he father is now alone. She is adjusting well to her new home and we would love nothing more than to ensure Baby a sponsor family! 
Meet Khunphoi!
This sweet girl was born on November 23, 2013 and joined our Children's Home in January 2019. Khunphoi's mother works as a farmer and her father has passed away. She is one of four young children. Khunphoi is currently enrolled in the first grade and enjoys singing songs during nightly devotions! We can not wait to share news of a sponsor family with Ms. Khunphoi!
Meet Menu!
Born on February 5, 2007, Menu is a friendly young girl who is breathing life into those around her. She is currently enrolled in the 4th Grade and enjoys school. She is one of our girls who loves to dance! Menu is one of 5 children who have lost their mother. She came to SCH through her uncle in January 2019. Menu is in need of a sponsor family.
Meet Prince! 
Prince was born on May 10, 2008 and is currently in 2nd Grade. He loves soccer and his friends will tell you he is a funny guy! Prince lost his father, leaving his mother, a farmer, a single mom with five young boys. He spent the first few years of his life with his mother in a Baptist home before joining SCH in January 2019. Prince is anxious to receive news of a family willing to sponsor him!